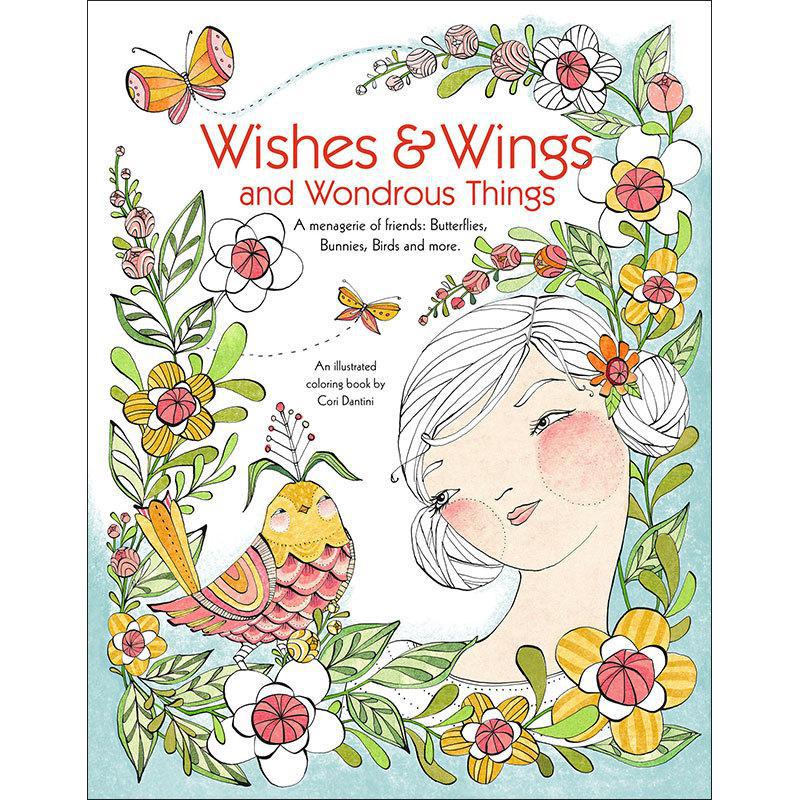 Wishes & Wings Coloring Book
$ 13.00
It's a celebration for the best of friends! Join in the fun with a cast of happy hedgehogs, lovely ladies, and frolicking woodland creatures illustrated by Cori Dantini. Spend time coloring bubbly birds, friendly foxes, and whimsical landscapes where you can plant wishes and dreams that bloom to life with your rainbow of colors. These delightful creatures and inspirational illustrated quotes offer the colorist an uplifting and unique coloring experience.
40 original full-page images, each one personally illustrated by Cori Dantini.
One-sided printing on heavy paper designed specifically for coloring.
Pages are perforated for easy removal and display.
Perfect bound with a heavy durable coated cover.
Printed in the US on paper sourced from a combination of sustainably managed forests and recycled materials.
Published by Amber Lotus, an independent carbon-negative US company that has planted more than half a million trees since 2008.