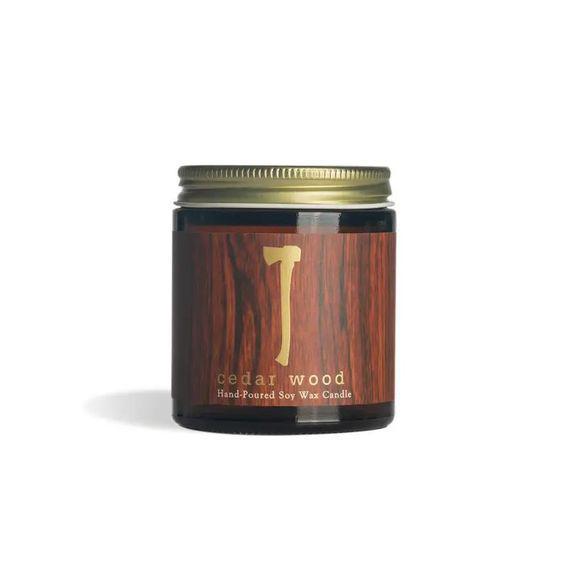 Cedar Wood Candle
$ 14.00
Cedar wood has a warm, balsamic, woody scent. It is this earthy aroma found in the Cedar Wood candle that offers a sense of security and creates a soothing sense of space while burning. 
This 4 oz., 25 hour burn candle has been proudly hand made in America. The soy wax burns clean, is biodegradable, GMO free, and non-toxic. The wick is pure cotton.
Made with 100% natural soy, lead-free cotton wick, and hand-poured with love, the Cedar wood Candle will have you daydreaming of cozy cabins and a slow walk through the woods in no time.
Enjoy the warm, calming aromas of Cedar wood Oil which are known to help create a sense of grounding while improving focus and reducing stress.
This candle is the perfect size for kitchen countertops, home offices, bathrooms, and gif gift-giving year-round.

Dimensions: 2.3″ x 2.3″ x 2.5″ (5.8 x 5.8 x 6.4 cm)